Project Category:
CULTURAL / RELIGIOUS
PRC is proud of our extensive experience with churches, synagogues and all places of worship.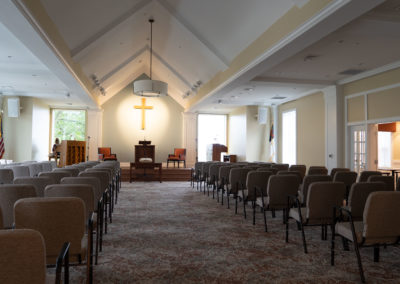 UNITED ZION RETIREMENT COMMUNITY: HEART OF THE HOME
United Zion Retirement Community turned to Paul Risk Construction for expansion and renovation of their community chapel, The Heart of the Home. Thanks to PRC, residents of the Lititz community now enjoy a larger chapel and a renovated entrance.
Read More