Project Category:
COMMERCIAL / INDUSTRIAL
From offices to storefronts, warehouses and more, PRC's expertise in Commercial/Industrial is unmatched!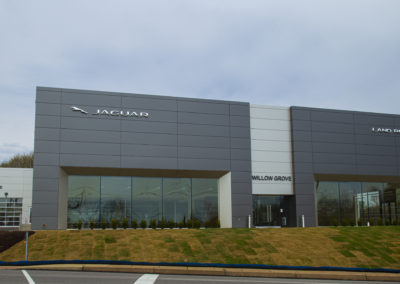 PIAZZA JLR WILLOW GROVE
Welcome to a behind-the-scenes look at the Piazza Jaguar Land Rover in Willow Grove, PA. This site has been built to allow you to stay up-to-date with the construction progress. Check back often to see it come to life.
Read More