Project Category:
RENOVATION
PRC is grateful for the opportunity to breathe new life into iconic buildings, ensuring their safety and usefulness for years to come.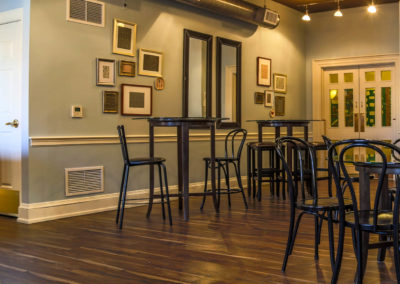 HOLY TRINITY LUTHERAN CHURCH
This project focused on interior renovations to the kitchen and bathrooms within the Parish House. The kitchen area was completely overhauled, including the installation of new commercial-grade equipment, an exhaust hood. and new serving counters. We relocated the coffee bar in the café, making the seating area larger. In addition, we added men's, women's and family restrooms that featured stone vanity tops as well as tile floors and walls. This project doubled the amount of bathroom fixtures that were previously available in the Parish House.
Read More